Posted on 15. Jul, 2008 by Sheli Sod in Internet Business, SEO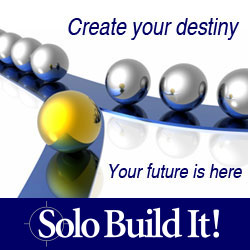 A Little Personal History
With the recent slowdown in the computer industry, I decided that I wanted to begin a business of my own. I had heard that there were great opportunities for making money on the internet and that even teens make money online. I decided to develop my own website to try my hand at an Internet business.
I had developed complex web based systems in my role as CIO and Director of MIS and my experience was that all sorts of complicated programming and complex HTML was necessary to get a website up. I really didn't want to work that hard. I asked someone who was an expert web developer and he suggested doing a WordPress blog. I tried this and even though I wasn't sure I wanted to do a blog, I figured it wasn't bad to start with.
I started developing the blog but I had no idea what to write about. I wanted to write about computers and be helpful to people with all levels of computer skills. I just guessed at what articles people might be interested in and threw together a few posts.
Needless to say, that although I thought that I had written some decent stuff, I didn't get much traffic. Even after advertising, I only managed to get about 20 visitors a day. Additionally, I really had no idea how I would make any money from this. I basically had no idea what was involved in doing business on the web.
In the course of my floundering about, I came upon a site that recommended Sitesell's Site Build It. I reviewed the material and watched the videos of the different business models that they supported and I realized that I had found web nirvana.
Here was the program that not only provided tools to develop a website without requiring any technical knowledge and skills at all but had all the business bases covered. I discovered that what I wanted to be was what was called an infopreneur. They had a very enlightening video of someone who had had great success using SBI (Site Build It!) to develop an infopreneur site.

I had really wanted to have a type of business which would allow me to control my hours and engage in certain studies without being tied down to a very rigid schedule. In SBI I had found the answer. This would allow me to live the type of life that I had really wanted.
A big bonus of the system is that you can write about your passion, the thing that interests you the most, and make money doing it.
Available for affordable monthly payments with full money back satisfaction guarantee.


How Do They Do It?
The secret of making money online is that there really is no quick way to do it. Even though there are surely some that have succeeded in doing this, most of the people offering you quick money are just trying to take advantage of you to get a quick buck out of you.
Ken Evoy, the founder of SiteSell, spent a long time studying the Internet to figure out what really works. He came up with an entire philosophy of Internet based business development that supports all sorts of lifestyles and ways of making money. His system does not offer a quick trip to the pot of the gold at the end of the rainbow. However, he does offer a program that works after some serious effort for a very high percentage of people that use it and supply what he calls BAM, brains and motivation.
He came up with the concept of CTPM. Content -> Traffic -> Presell -> Monetize.
What people on the web are really looking for is content. Information is the lifeblood of the web. When a site can show someone interested in motorcycles the advantages and disadvantages of a particular bike, the finder will be very please and will become a fan of the site. When this happens many times to different people with different needs relating to motorcycles, traffic to the site builds up. Once visitors come they can be presold by overdelivering and providing them with excellent and useful information for free. When they have received value from you, they will trust you and will be ready to purchase items that you may offer. At this point you can monetize in many ways. You can provide links to vendors that offer related products and get a finders fee for sending the customer, you can put up related Google ads, you can offer services or hard goods and make money many other ways.
SBI follows this approach itself and overdelivers to those who use it. SBI provides:
a total system for building a web based money making business
programs to supercharge the internet marketing of the website and provide SEO (search engine optimization) features so that the most effective website possible is generated
tons of documentation about every aspect of the process including valuable eBooks that teach you how to write articles that presell, how to sell effectively and much more
a 10 day step by step plan in either video or document format
a vibrant and active user community forum that provides help and answers for any questions that you might have. You are never alone
All this empowers people to be able to live the type of life that they want to live.
SBI Really Works
Review these case studies to see the different types of
businesses that can be developed and find the one that appeals to you.
Here are some samples of successful SBI sites. Notice how a very large number of SBI sites rank in the top levels of the Internet.
SBI itself a successful company that breeds success for those that follow its program.
Try it for yourself. Select one of the valuable tools or eBooks chock full of valuable information that anyone who wants to succeed on the web must know.

Guaranteed and Worry Free Purchase
If you have any questions or concerns, you can speak directly to successful owners of SBI about any type of web site that you are interested in.
The purchase of SBI comes with a Money-back Satisfaction Guarantee. You can try SBI risk-free.
For those of you who might be interested in a highly profitable affiliate program, here is information on the SiteSell Five Pillar program.